Delivering Location Intelligence to Maximize Lives Saved
SS8 is a global leader in mobile network location intelligence for Emergency Services, delivering real-time and historical location data with accuracy, reliability, and speed.
Emergency Services Solutions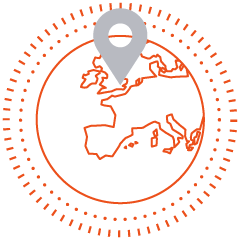 Highly precise algorithms deliver location intelligence derived from both the network and the device to locate all mobile phones in real-time.
Delivering highly effective public warning solutions including Cell Broadcast, Traceable Disaster Alerts, and a more effective hybrid solution.
Precise device location enables the monitoring and control of pandemic outbreaks such as Covid-19 with high accuracy, network-based location.
Empowering Emergency Services with Accurate Location Intelligence

Receive actionable intelligence to respond to emergencies quickly and save lives.
Leverage both network and device data for precise location intelligence, every time.
Ready-to-use Advanced Mobile Location solution offering caller location to first responders.
Find any device on any network, ensuring all affected subscribers, even roamers, can be notified.
Accurate Positioning
Everywhere 
Highest independently audited network location accuracy for results in rural and urban settings. 

Flexible
Deployment Options
Future-proof solution with flexible deployment options including a scalable cloud architecture.
Are you receiving the best location data?
Real-time solutions that exceed even the most robust regulations for accuracy and reliability.
Precise Device Location in the Mobile World