Platforms to Empower Providers & Investigators
Learn more about the innovative solutions and services SS8 offers and how they can benefit your business or agency. We specialize in serving communications providers, government agencies, and law enforcement.
SS8 provides communication service providers compliant and scalable law interception solutions designed for real-time monitoring and extraction.  Xcipio is a robust platform that excels in today's high-speed networks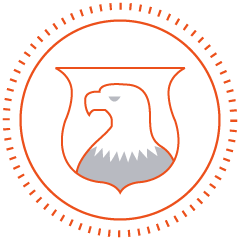 Government Intelligence agencies require rapid access to intelligence provided by communications data. SS8 solutions provide the quick-extraction, compilation and analytic capabilities required to support your mission.
Intellego® XT monitoring and data analytics portfolio is optimized for Law Enforcement Agency's to capture, analyze and visualize complex data sets for criminal investigations in real-time.
3GPP and ETSI-compliant solutions to streamline providers' intercept and handover of intelligence data.
Ability to ingest, enrich, and analyze data of any size or format, including 3rd party data, to solve crimes.
Captures metadata to reveal information about encrypted communications for actionable intelligence.

Active 3D network location so first responders can locate suspects or deliver emergency services
Contact Us To Learn More About Our Network Intelligence Solutions
You can unsubscribe from these communications at any time. For more information on how to unsubscribe, our privacy practices, and how we are committed to protecting and respecting your privacy, please review our Privacy Policy.
By clicking submit below, you consent to allow SS8 to store and process the information submitted above to provide you the content requested.
750 Tasman Drive
Milpitas, CA 95035 USA
+1 408 944 0250
info@SS8.com
Cody Technology Park
Old Ively Road
Farnborough
Hampshire
GU14 0LX UK
contact@SS8.com
12950 Worldgate Drive
Suite 330
Herndon, VA 20170 USA
+1 408 428 3676
sales@SS8.com